Amsterdam Business Forum: ticket information
2 types of tickets:
Amsterdam Business Forum has 3 types of tickets:
Regular tickets: attend this world class seminar. Get inspired, meet new people. And watch the video recordings for 30 days.
VIP tickets: a serious upgrade. Seats in the first section of the house (top 20%) PLUS a breakfast session with Alexander Osterwalder PLUS a VIP diner buffet.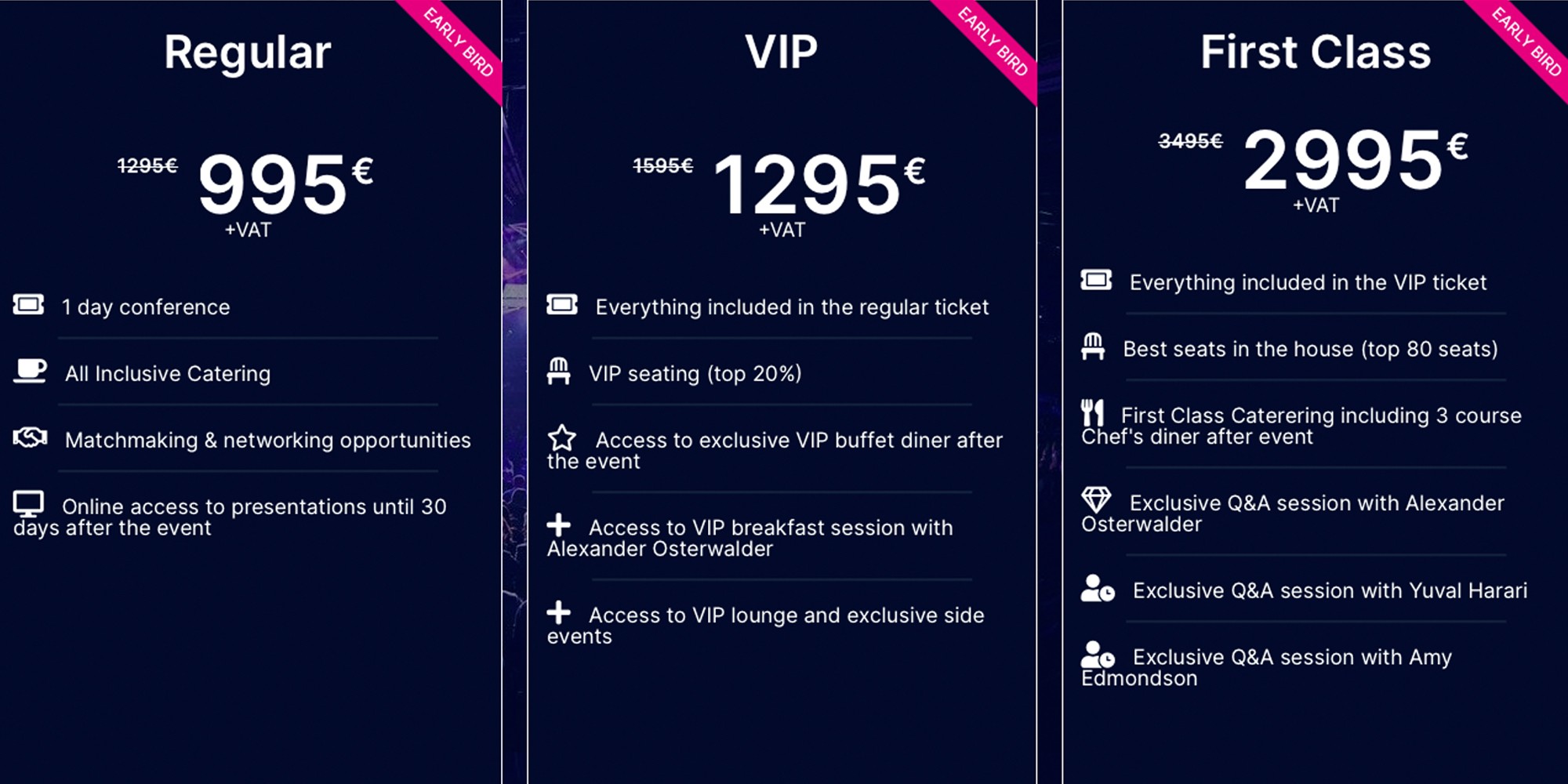 Group tickets:
If you plan to attend with 5 participants or more. we automatically apply group discounts. Easy for you so you don't have to ask for it or negotiate. These are the discounts:
5-9 participants: 10%
10-19 participants: 15%
20+ participants: 20%

Questions?
Do you have a question? Please contact us through email: customerservice@abforum.nl or phone: +31 (0)20 303 38 25.
For specific questions regarding group tickets, contact Godfried Dorssers at godfried@abforum.nl