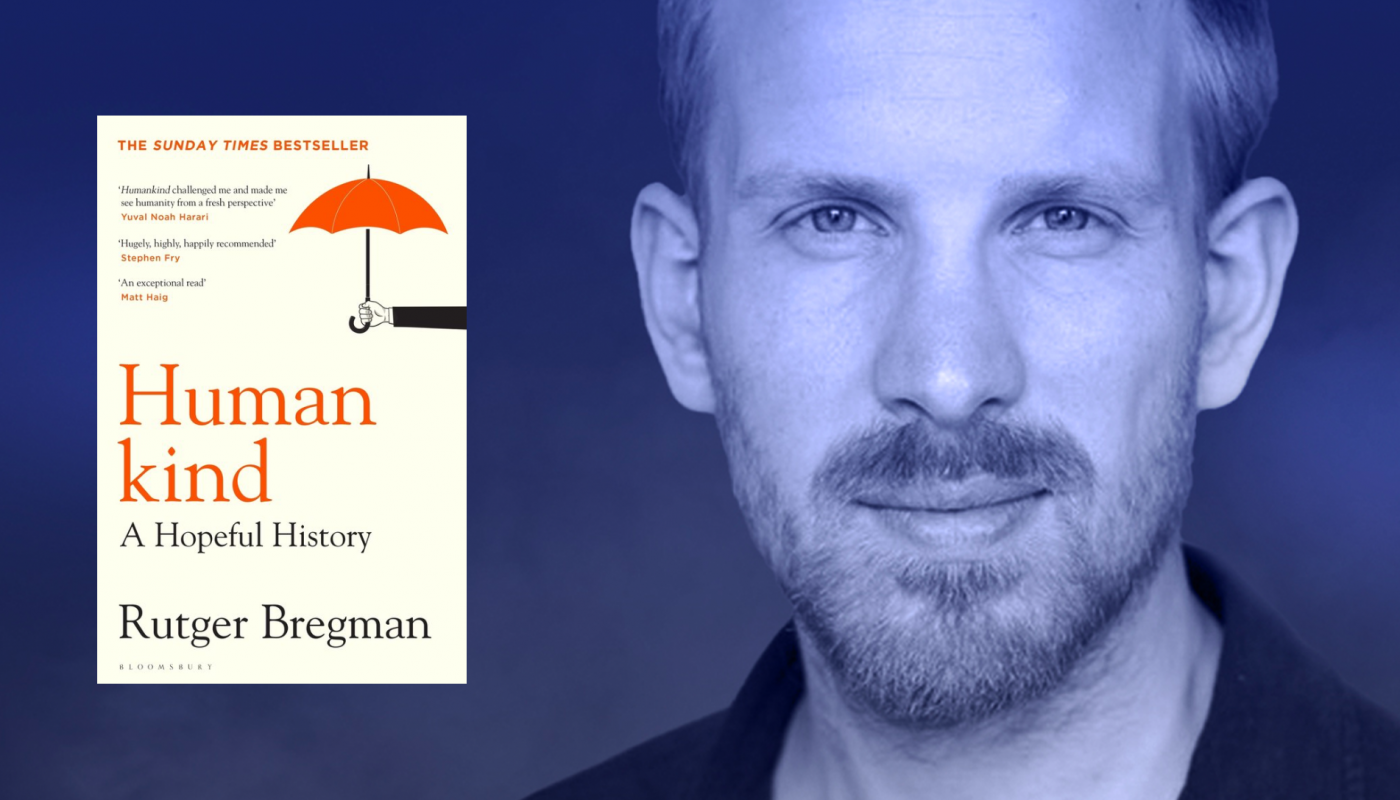 Rutger Bregman
Speaker Amsterdam Business Forum 2023
"The Dutch wunderkind of new ideas"
(the Guardian)
Rutger Bregman is one of Europe's most prominent young thinkers. The 35-year-old historian and author has been nominated twice for the prestigious European Press Prize for his work at De Correspondent. His articles have been featured in The Washington Post and on the BBC.
His internationally published books Humankind (2020) and Utopia for Realists (2017) were both New York Times Bestsellers and have been translated in more than 40 languages.
What makes Bregman special?
Rutger Bregman is a wunderkind of new ideas. Ideas that take you by surprise and challenge what you think you know. For example:
From a universal basic income to a 15-hour workweek, from a world without borders to a world without poverty – in his book Gratis Geld voor Iedereen / Utopia for Realists Bregman he introduces surprisingly realistic ideas whose time has come.
Human beings, we're taught, are by nature selfish and governed primarily by self-interest. In his megaseller De meeste mensen deugen / Humankind Bregman makes a new argument: that it is realistic, as well as revolutionary, to assume that people are GOOD.
"Rutger Bregman made me see humanity from a different perspective"
Yuval Noah Harari about: The Meeste Mensen Deugen / Humankind
TED Conference Main Stage
As one of the very few Dutch speakers ever, Rutger has climbed the Mount Everest of Public Speaking. He spoke on Main Stage of the TED Conference in Vancouver. At TED 2017, he shared the stage with speakers like Elon Musk, Tim Ferriss, Gary Kasparov and Pope Francis.
Who can claim they pulled off something like that?
Rutger Bregman fuels the debate
Whenever Rutger Bregman gets the microphone, he gets his audience fired up. This often leads to legendary moments:
Rutger Bregman throws a spanner in the works of the super-rich at the World Economic Forum in Davos: taxes taxes taxes, the rest is bullshit. Read the article in Dutch.
Rutger confronts radical right-winger Tucker Carlson of Fox News. Fox ultimately decided not to air it, but luckily Rutger recorded it himself. Read the article in Dutch.
"It feels like I'm at a firefighters conference and no one's allowed to speak about water."
Rutger Bregman in Davos at the World Econonic Forum
Rutger Bregman at ABF2023
The Impact Edition, the theme of Amsterdam Business Forum, is right up Rutger's alley. In his latest work, he explores the phenomenon of moral ambition. To what extent are people and companies motivated to do their best/good with their abilities and talents?
Fasten your seat belts: Rutger Bregman will bring his fresh perspectives to Amsterdam too. This will give you something to think about and stay with you for a while.